What's in our bag for the Fourth of July
The Fourth of July falls on a Wednesday this year, so we're preparing to celebrate our nation's Independence all week! Here's what we'll be stocking in our bags to be ready for any fête that comes our way.
Fourth of July often means an outdoor casual barbeque (bring on the watermelon!), where we want to look good, but not like we tried too hard (or be extra, you do you). It's all about fresh skin and a barely there makeup look, which means a natural-skin-finish highlighter is a must. Axiology Balmie Highlighters add oomph to your natural radiance (hello, cheekbones!), and is especially great for summer festivities because it's an oil-based formula, which means it melts into skin for a subtly dewy finish and can withstand sweat and water (no streaking, and may even survive a dip in the pool)! Choose from a radiant bronze ("Chestnut"), warm gold ("Caramel"), dewy nude ("Champagne"), or pearly iridescence ("Frosting") to add to your natural luminance. We say go for "Frosting" for the "white" part of your red, white and blue scheme!
How to wear: Apply to tops of cheekbones, the bridge of the nose, brow bones, cupids bow (center dip of the upper lip), inner corners of eyes, and the ball of the eyelid.
Party Tip: Get adventurous and apply to collarbones too!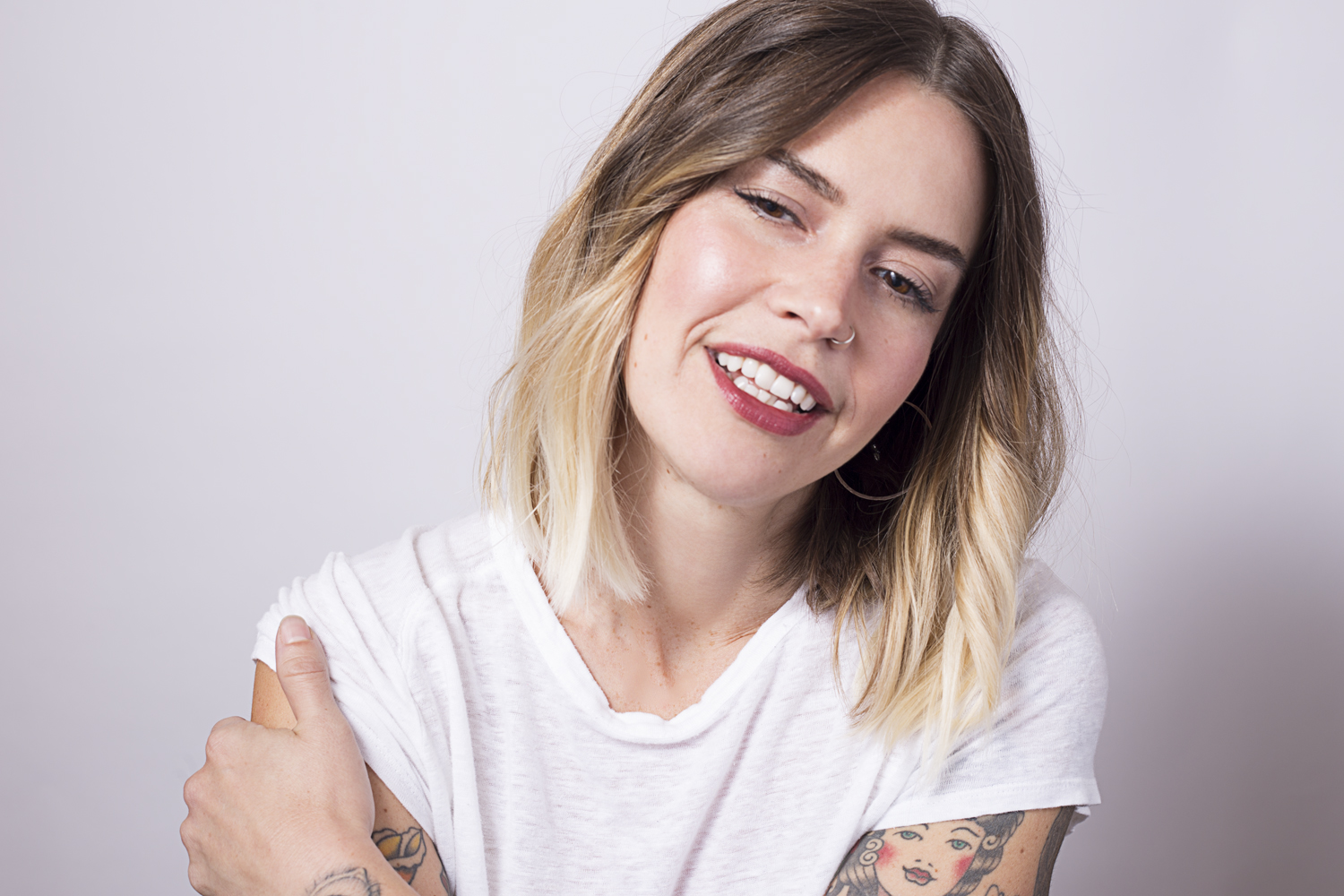 Keep makeup clutter to a minimum with an Axiology multipurpose, zero-waste lip to lid Balmie that can be layered for your desired strength of color. Want blush? Check. A lip stain? Check. Lipstick? Check! Plus, these bad boys are even formulated to be used on lids, too! 
Keep it fun and festive for the 4th with an Axiology true red lipstick ("True") deep red ("Carrie") or an on-theme, fresh-hot-pink "Watermelon".
Sunblock
The most important thing you can do for your skin is to "wear sunscreen," except we're all about natural beauty here, so I'd change it to sunblock. Sunscreen refers to chemicals like oxybenzone that absorb UV rays, whereas sunblock refers to minerals that are physical blockers of the sun's rays like zinc oxide and titanium dioxide. Semantics. Moving on!
Sun protection is a much longer topic for another time, but for now, tips for mineral sunblock:
Look for zinc oxide. Some mineral sunblocks try to get away with only titanium dioxide, which is good for UVB rays (preventing sunburns), but does a subpar job of blocking UVA rays, which are the ones that cause the damage we can't see (like skin cancer). Zinc fills out the equation, so make sure it's there.

Embrace the white cast. Mineral sunblock works by physically blocking the sun's rays. If you can't see it at least a tiny, tiny bit, it's probably not doing its best work. It's not like I'm saying to go full '80s-white-zinc-nose-lifeguard on it. Just a little.

Ideally, find a non-nanoparticle mineral option. There is no evidence that titanium dioxide or zinc oxide penetrate past the outer layer of the skin, but this is best practice.

Avoid retinyl palmitate at all costs. Again, this is a different discussion, but retinyl palmitate is the enemy of the sun on your skin and has no place in anything, least of all sunblock. Scan the ingredients and make sure your tube doesn't have any.
Shopping Tip: Pacifica SPF 30 Mineral Face Shade Coconut Probiotic. While not perfect, this is a good and easy option in a pinch that you can pick up at Target. I don't love that there's "fragrance" in it (though Pacifica claims its free of phthalates, the main concern when it comes to fragrance), and there's no non-nano claims, but we're looking for "doing our best" here, not perfect. Last I checked, all other ingredients are 1s on EWG (yes, I went through one by one to verify. You're welcome.). Bonus, this has a super matte finish, which is very refreshing for face sunscreen, and perfect for putting highligher over, right??
Headed to a pool party? Wet bags are the best. THE BEST. I use these for dirty diapers when I'm out and about (glamorous mom life, you get to carry poo around with you!), but they're also fantastic for picking up trash you  see at the beach or along the road, for a wet swimsuit, or anything else you may want to keep separate from your other supplies. This bag keeps wet and stinky contained and is WASHABLE. Rejoice! I feel fairly convinced that every household should have one.
Shopping tip: There are so many options for these, but I happen to have this one from cloth diaper brand Thirsties.
Face Mist
Too much fun can wreak havoc on your skin! Keep your skin hydrated and your makeup looking fresh with a super simple DIY facial mist. Give a nice mist to your face whenever you feel dry, hot, or just like it might be fun.
Fill your bottle with a hydrosol, or flower water, of your choice. Some of our favorites are hydrating and soothing rose, calming chamomile, and refreshing cucumber. Find a whole range of organic hydrosols at Mountain Rose Herbs. 

Add vegetable glycerin, like this one, at 5-10% concentration. Glycerin is what makes this facial mist moisturizing, so don't skip it! If you're using a 2oz bottle like the one above, add about 3mL of vegetable glycerin. 
Shake before use. Keep this in the fridge for a week max.
Sunnies
Sunset comes before fireworks, and, man, that beauty can be briiiight, especially if you have the pleasure of being on the water.
Try out these sweet shades by Sunski. These babies are affordable polarized lenses, come in hip unisex styles, and follow a no-waste/recycling design manufacturing process. Hot dog!
Cardigan
It can get cold after dark! Add a little pizazz to your outfit with a chunky cardigan (or better yet, an Americana jean jacket). Shop original, previously loved items on ThredUp to add to your wardrobe while supporting sustainable fashion. It's a win-win!
Stay safe and sane, my friends, and remember – as President Obama writes in his children's book, Of Thee I Sing, A Letter To My Daughers (brb, crying) – "America is made up of people of every kind."