How to Choose Your Perfect Shade of Red Lipstick
I came across an article recently on one of the internet's favorite sites targeted to young women about the "secret" to feeling super confident in red lipstick. The piece included a slide show with makeup tips for how to properly include a bold, red lip.
We all love makeup tips, but the premise of the article got under my skin. How many times have you heard someone say — or have you been the person to say — "oh, I could never pull that off?" Hear me, dear readers: We can "pull off" anything we want by wearing what we like with confidence. It bothers me that the article's premise implies that it's difficult to feel confident in a red lip. Women don't need more reasons to doubt themselves or to second-guess their appearances. Our bodies endure plenty of scrutiny already, thank you very much.*
Choose what makes you feel good and wear it. No one gets to dictate how or when you feel confident in what you wear but you.
Now — with rant complete — if you want to wear a red lip but you're not sure how, that's a totally different story.
How to choose a red lipstick
When it comes to wearing red lipstick (or any bold shade, really), there are three important things to consider:
Shade (there are endless shades of red, and some will be more flattering on you than others)
Saturation (you don't have to wear any lipstick at it's full saturation — you do you and wear a little or a lot)
Texture (matte, glossy, balmy…)
Choosing a shade: Get to know your skin tone
I've been making lipstick and watching women try it on for a few years now, and — in my humble opinion — the best way to pick a lipstick is to try it on; colors look different on everyone, especially if they're nature-based pigments, and you never know what it will look like on you until you try.
With that said, you can narrow down your options by figuring out your skin's undertone. As a general rule of thumb, warm skin tones are going to look best with warm reds (think oranges and corals), and cool complexions will look best paired with cool reds (blue and purple bases). If your skin is neutral, you have the blessing and curse of probably feeling pretty good in most shades.
Tricks for identifying your undertones:
Do you prefer silver or gold jewelry? If silver is your more flattering option, you're a cool girl; if you go for the gold, you're warm.
What color are the veins in the underside of your wrist (where skin tends to be lightest)? If they have a greenish hue, go warm, if they're blue, cool.
Do you burn or tan? If you burn, you're most likely cool-toned. If you tan, you're probably warm. If you do a bit of both, congrats, you're probably neutral.
When all else fails, try looking at your skin next to someone else's. I'm neutral, and comparing with, say, my sister or my mom has helped me to see more clearly my dominant shades. Maybe that's a weird tactic, but, at the very least, it's an exercise in appreciating how beautifully unique skin really is.
So these "tricks" are all fine and dandy, but some serious notes:
Human skin is phenomenally diverse, and limiting undertones to yellow or pink is overly simplistic (even though it's how the industry is segmented). If you feel you don't quite fit into the categories, try figuring out what color your dominant undertone is and go from there (again, thinking warm vs. cool).
Let's say you have warm undertones. Does that mean you can't wear cool-toned lipsticks? NO! In fact, choosing a lipstick from the opposite tone category can be a fun way to add color-pop.
Fair warning, warm-toned red shades are more likely to accentuate yellow teeth than cool shades. Womp, womp.
Mix your lipsticks! Don't toss existing shades because they're not a perfect fit. Try blending them with other colors to lighten, darken, or brighten things up a bit.
Not sure you want a statement lip? Start small by using just a bit of the color and dabbing it in for a stained look, or apply and blot by pressing tissue between your lips to tone down the saturation.
Another way to soften a red lip is to throw gloss or balm on top of light applications.
Texture matters. Make sure to moisturize and exfoliate your lips before application to avoid pigment settling into cracks.
A Note on Pigment
There are three primary ways to color a lipstick: FD&C color additives, mineral pigments, and carmine.
FD&C Color Additives
+ Provide the brightest, most saturated hues, like fire engine red and coral. Able to achieve shades not replicable with other pigment sources.
+ Smooth colors — no risk of graininess.
+ Vegan
– A petroleum by-product derived from coal tar
– Legally allowed to contain low levels of lead and other heavy metals.
Mineral Pigments
+ Earth-based pigments
+ Ideally manufactured in a lab to avoid human impact of mining, and also possible contamination from heavy metals found in the earth.
+ Vegan and Cruelty-free
– Can only be suspended in the formula, so they tend not to have as long of a wear time as FD&C colors (this is a generalization, not a rule!)
– Natural color limitations to what's found in the wild.
Carmine
+ Produces a 100% natural, beautiful, bright pink-red hue. It's one of the oldest cosmetic ingredients.
– Not vegan, as it's derived from beetles (On a personal note, I would rather use this beetle-derived pigment than a lead-laden FD&C color additive. I say this only to provide a challenge to what we consider "gross." Is a beetle really more disgusting than coal tar?)
– May be irritating for those with significant allergies to bug bites, etc.
Red Lipstick Recommendations
Now that we've done the whole circus of segmenting hues into warm and cool, I need to add that there is a class of reds that's more or less one-size-fits-all. These are classic, fire-engine, blue-reds that tend to look good on everyone.
All Skin Tones
RMS Beauty Wild With Desire Lipstick in "RMS RED"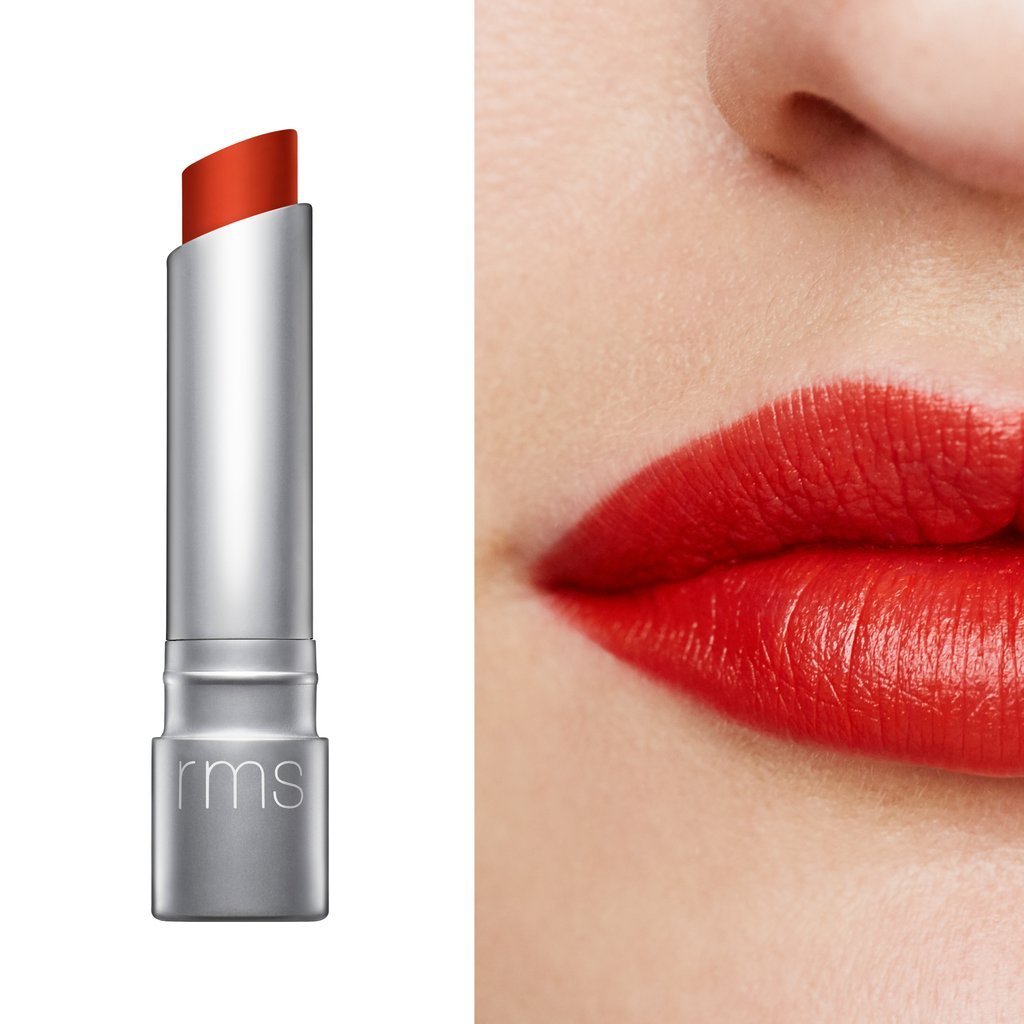 Honestly, there are more ingredients in this product than I find ideal, but the color sure is pretty.
Alima Pure Velvet Lipstick in "Olivia"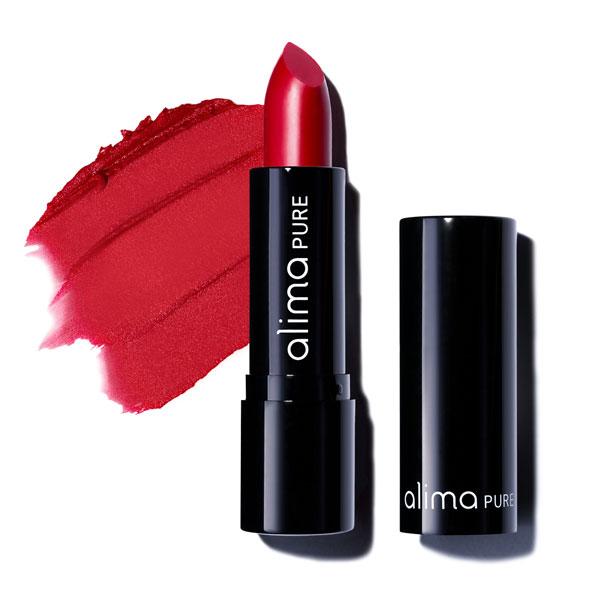 I love the sparseness of the Alima Pure formula.
Naked Truth Beauty Lip & Cheek in "Carrie"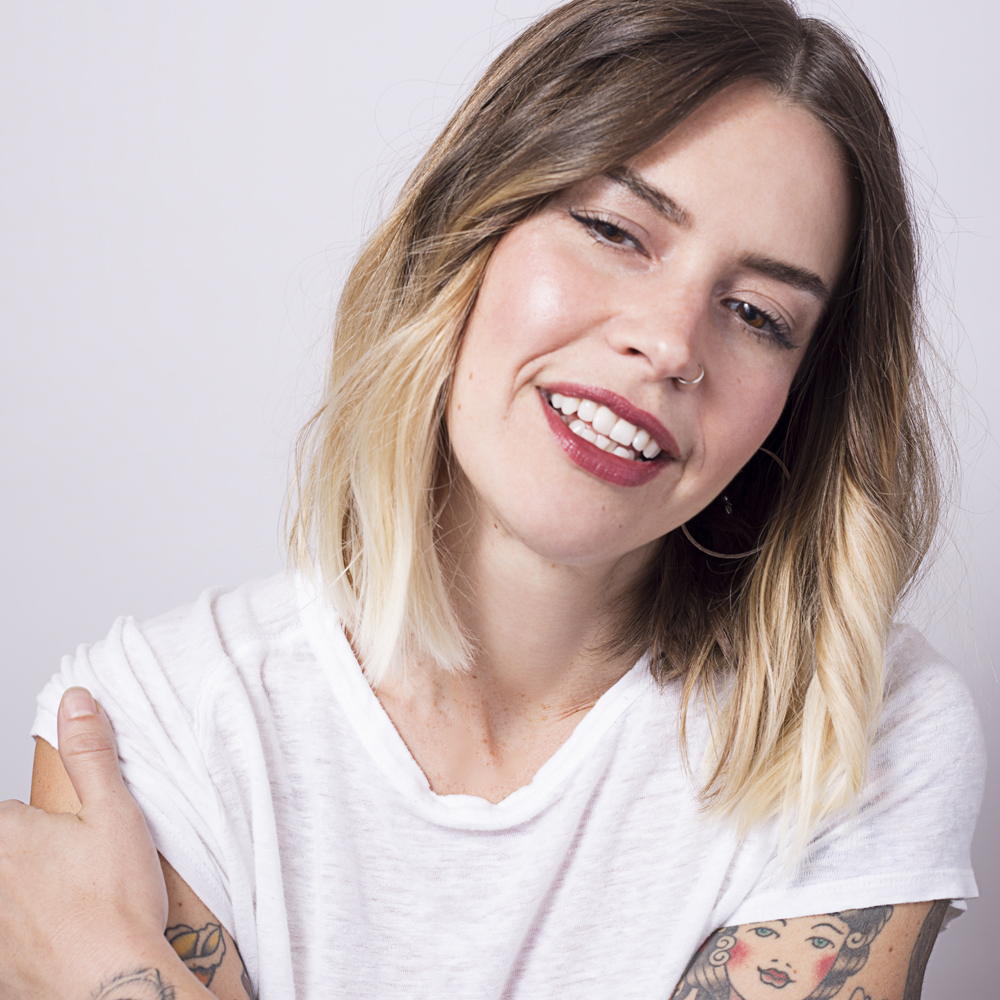 FD&C-free, simply formulated, and buildable from a wine stain to a deep, vampy, blood red.
Warm Skin Tones
Vapour High Voltage Lipstick in "Legend"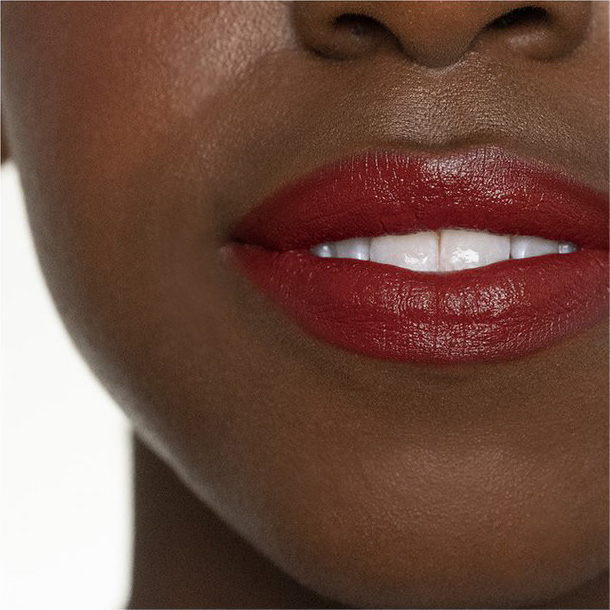 Free of FD&C color additives; on the brick-red spectrum.
Naked Truth Beauty Lip & Cheek in "Wednesdays"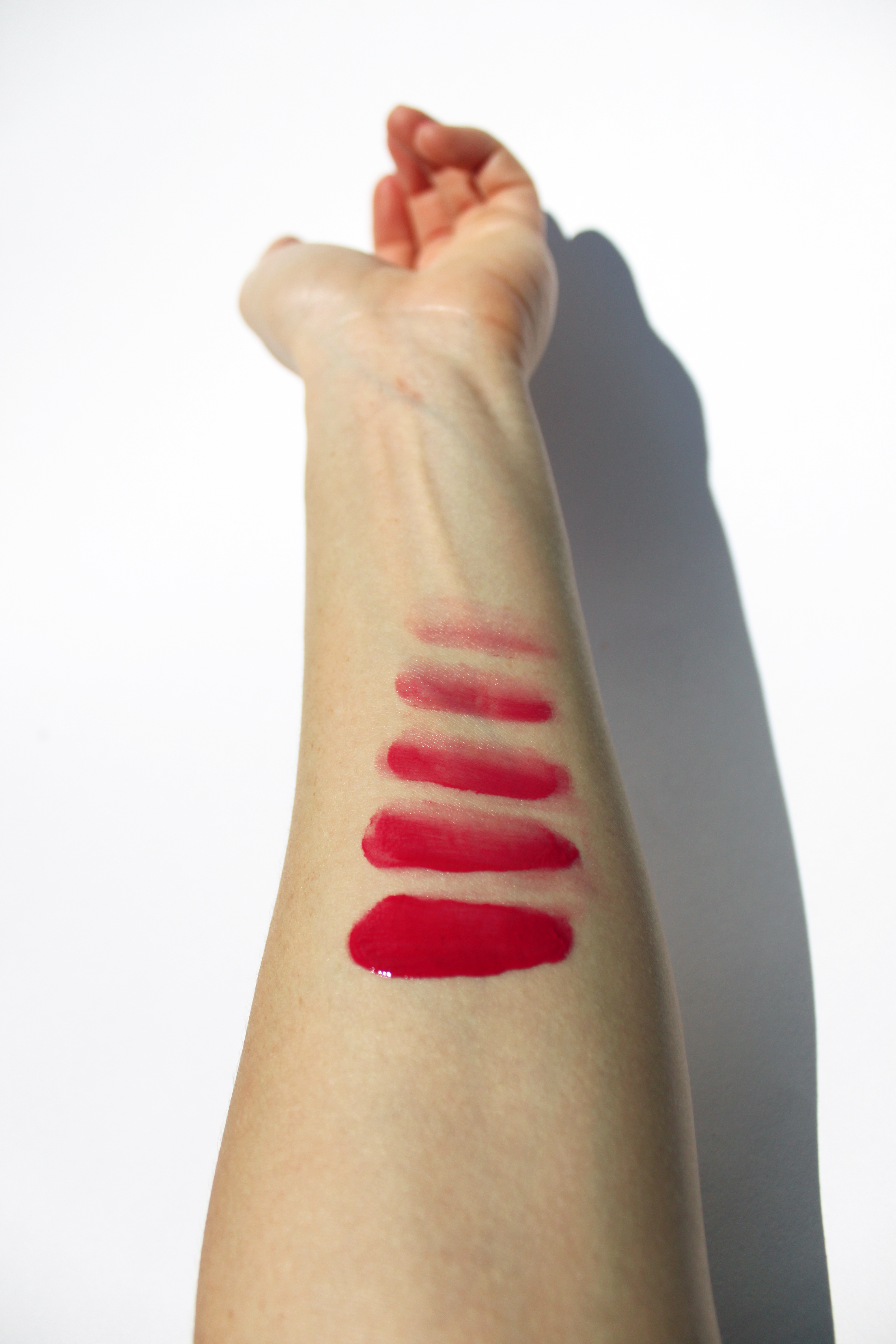 FD&C-free, simply formulated, buildable from a pure pink stain to pin-up hot-hot-pink; on the brighter, coral spectrum.
Cool Skin Tones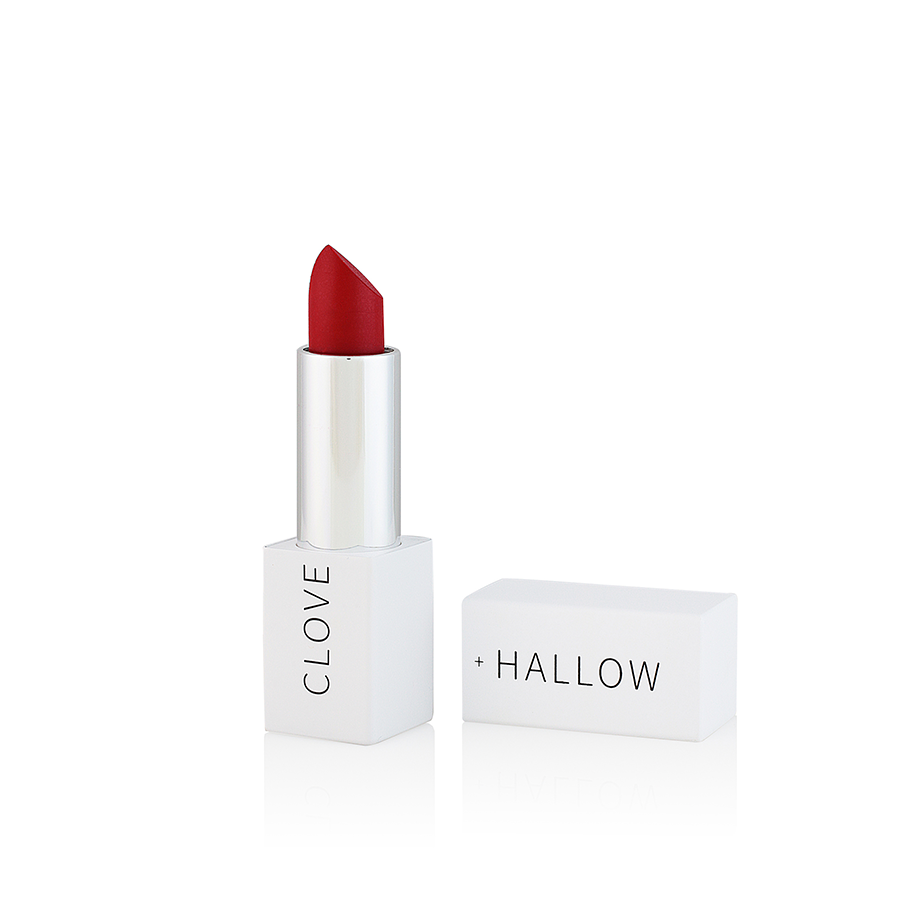 Another fairly sparse formula, blue-red.
Vapour High Voltage Lipstick in "Primal"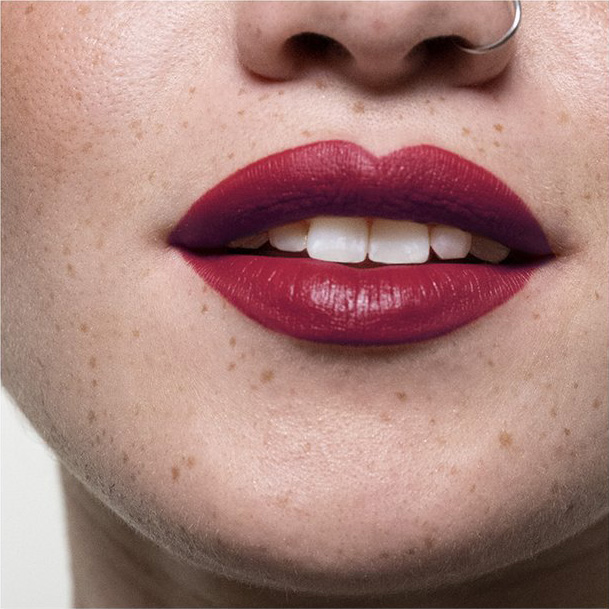 Free of FD&C color additives; berry-hued.
*Let me tell you a story. Freshman year of college I was in a dance class populated mostly by women, save a couple "popular" male NCAA athletes. One day before class, I put on a swipe of lipstick in a nondescript pink hue as a mini pick-me-up (I've always loved makeup). I arrived to class and was quietly minding my own business when one of these "cool" male athletes says to me in a sarcastic tone, "nice lipstick." I was 18, in a new city, at a new University, and in a class where I didn't know anyone, and — let me tell you — in that moment, I didn't feel like I was "super confidently" pulling off anything. I was suddenly painfully self-conscious of the lipstick I had loved 20 minutes prior.
It makes me sad that such a cavalier comment made me feel so small. I now know that someone who's going to make a petty, mean comment isn't someone who's opinion I care about, and certainly isn't deserving of the power to impact my confidence. I put on that lipstick because I liked it, and that's enough.