Sustainable and Ethical Gift Guide
Body
The holidays are a time for spreading joy through giving, both the tangible and intangible. However, finding thoughtful somethings for everyone on your list can be stressful, especially when trying to be eco-conscious. And, not to pile on, but if you're planning to buy online, many shops are quickly approaching their deadlines for guaranteed shipping by Christmas.
Not to worry! All your troubles will be miles away with this brief list of last minute, sustainable, ethical gift ideas: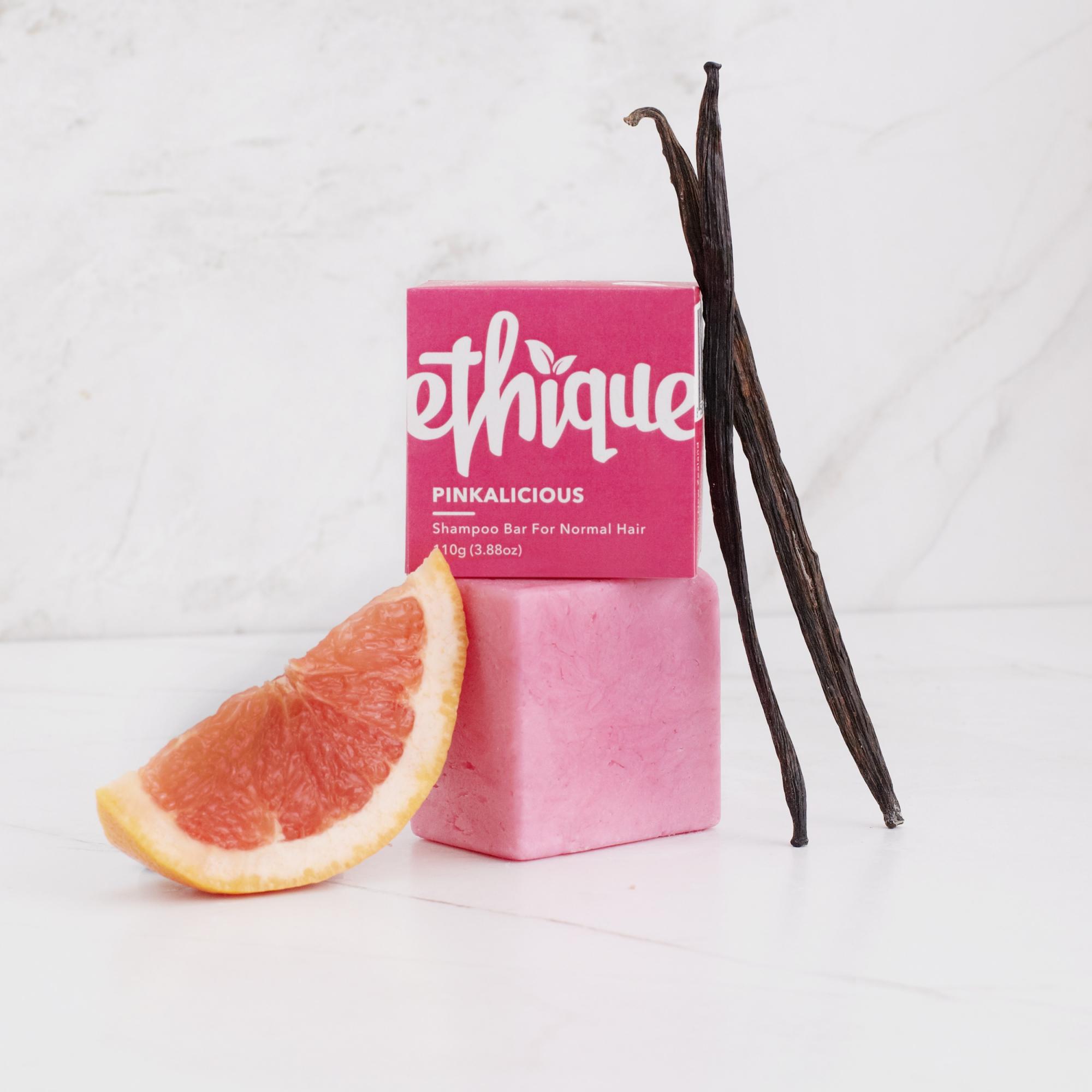 I love Ethique. Their waterless shampoo bars are the gold standard: They do a good job, are pH balanced, mindfully formulated, and practically zero-waste. Since starting her New Zealand-based shampoo bar empire, founder Brianne West and her team have added face, body, pet, and baby care options as well. Any of these options are perfect for the people on your list who want an easy, enjoyable way to reduce their their consumer waste (hopefully that's everyone).
(Note: Until recently, Ethique could only be bought online on Amazon in the U.S. Ethique.com now ships to countries all over the world (including the U.S.), and offers a wider selection of products than you'll find on Amazon. However, the shipping is a little steep, so I recommend buying in bulk for everyone you know to maximize your buck and minimize your footprint.) 
Ranging from $4 – $9, Ethique makes mini (adorably heart-shaped) versions of hair, face, body, pet, and baby products. These sample sizes are the perfect size and price for stockings!
I love these samplers (especially the hair one) because it allows the recipient to try a number of formulas before committing to 6 months with a single version (yes, the bars last 6 months! I couldn't believe it either until it happened to me.). Ethique.com carries a broader variety of sampler packs.
Pick a shampoo, a conditioner, and a storage container (the bars will last much longer), and you're set! Ethique has these pre-packaged if you prefer that over a la carte.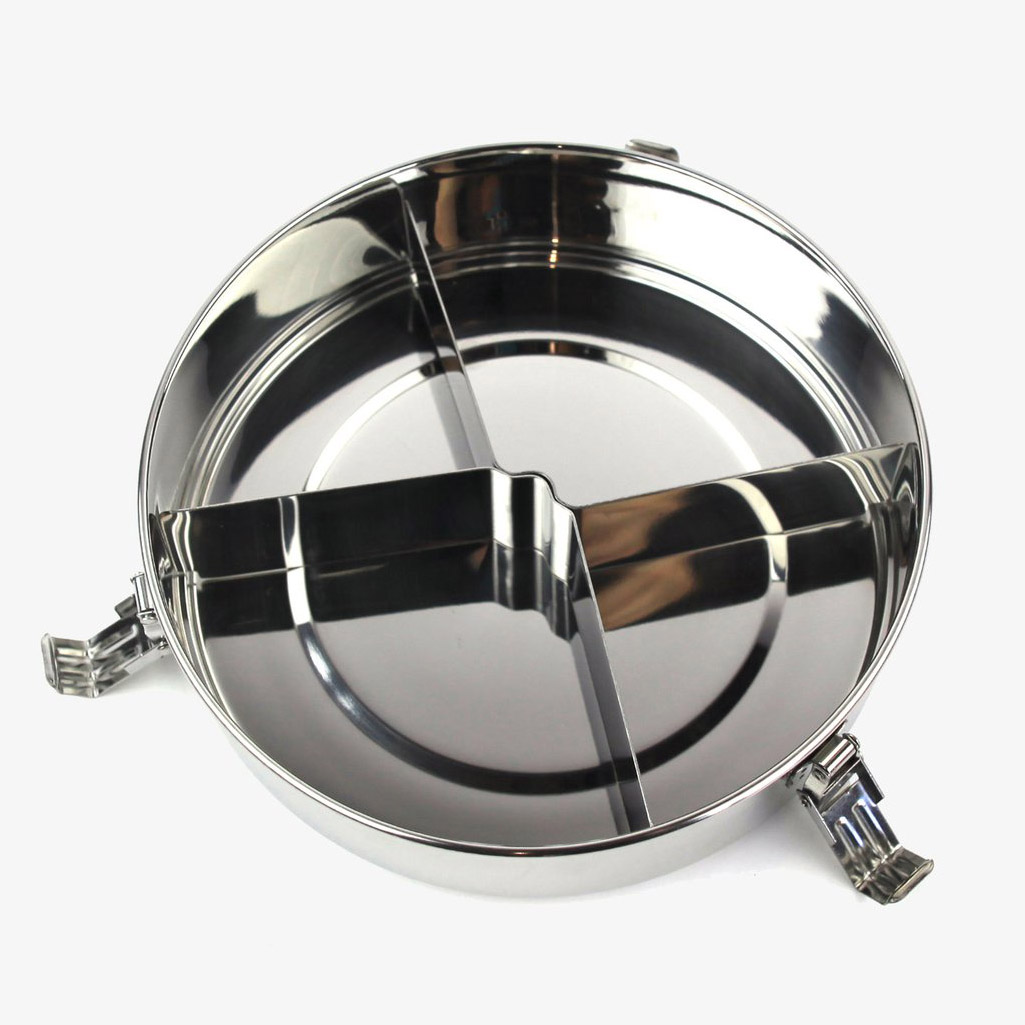 Thank you to the Package Free Shop for carrying a whole set of these fabulous Airtight Stainless Steel containers. I got this 1.5L size with dividers for our toddler's lunches, and we love it. It's easy to pack, fairly-lightweight, and a non-breakable alternative to plastic or glass. As far as safety is concerned, these are made of high quality, 18-10 food grade 316 stainless steel, and the lid's non-removable silicone seal has been factory-installed without adhesive. I know, I never knew I could be so excited about food storage either. Even better, the Package Free Shop carries eight different sizes, so you can choose to make this gift big or small by mixing and matching sizes. The latches are also easy to open (am I the only one who fights with Glasslock lids?), which is great for kids' lunches. Finally, the base bowl is dishwasher-, oven-, and open-fire-safe. This gift would be perfect for the picnic-maker, lunch-bringer, and/or avid camper on your list. 
Gift size: $16 and up (mix and match to make it a set!)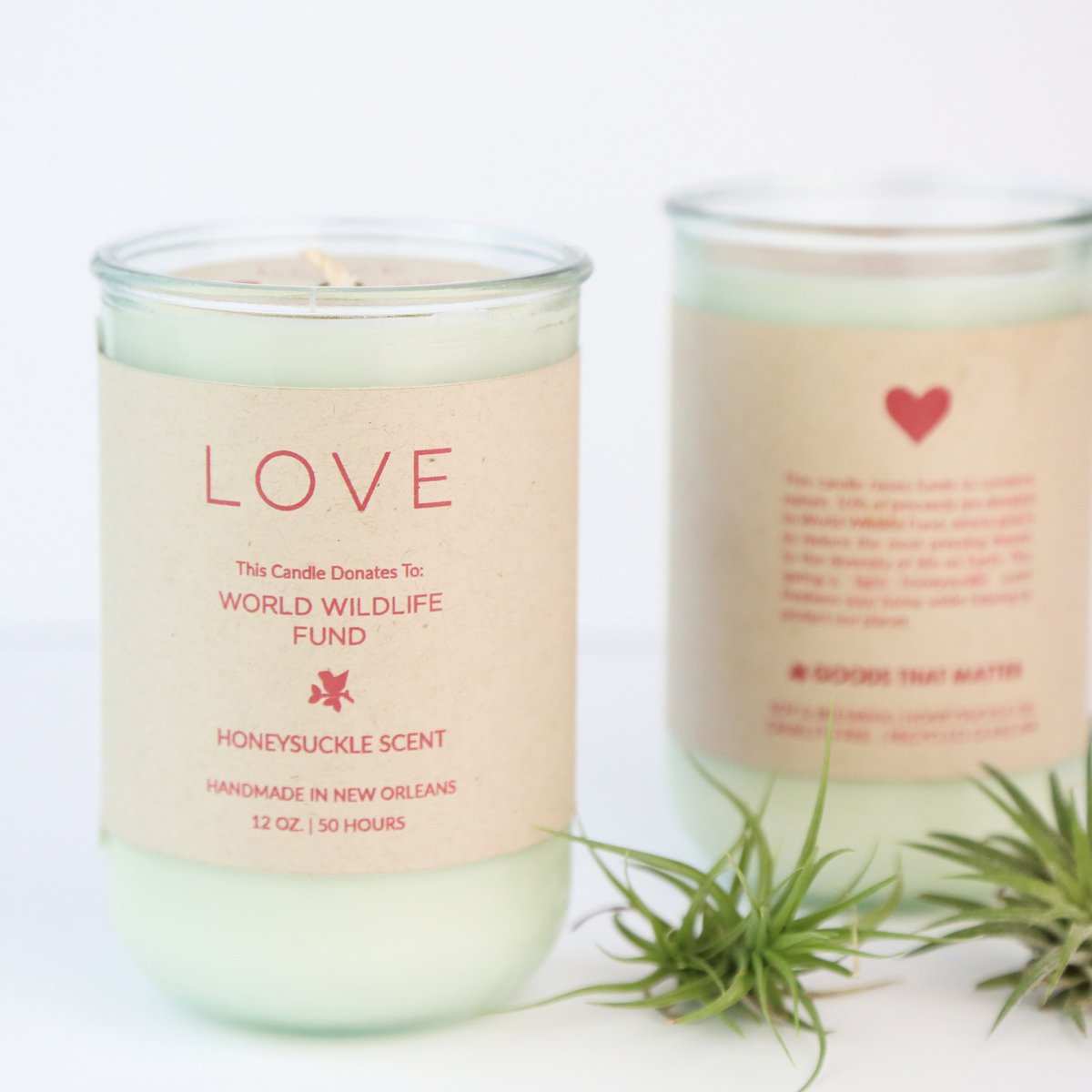 I am newly obsessed with Goods That Matter candles (they sell other things too!). Made of a mix of local beeswax and USA-grown eco soy and scented with botanical oils, these candles are hand-poured in New Orleans into recycled glass that's labeled with 100% recycled paper (designed to be easily removable for recycling). In addition to being beautiful, smelling great, and being thoughtfully formulated, they boast a 50 hour burn time, and – the best part – give back to important causes. Last I checked, there were 20 causes (each cause is paired with a scent), including fighting climate change, supporting the National Parks, ending gun violence, providing disaster relief, and more. There's a scent and cause for everyone. It's the first candle I've bought in a long time (I know you're shocked, but I'm picky), and I liked it so much I bought multiple for others. 
Gift Size: Candles are $32 – $38, but the shop carries a range of products.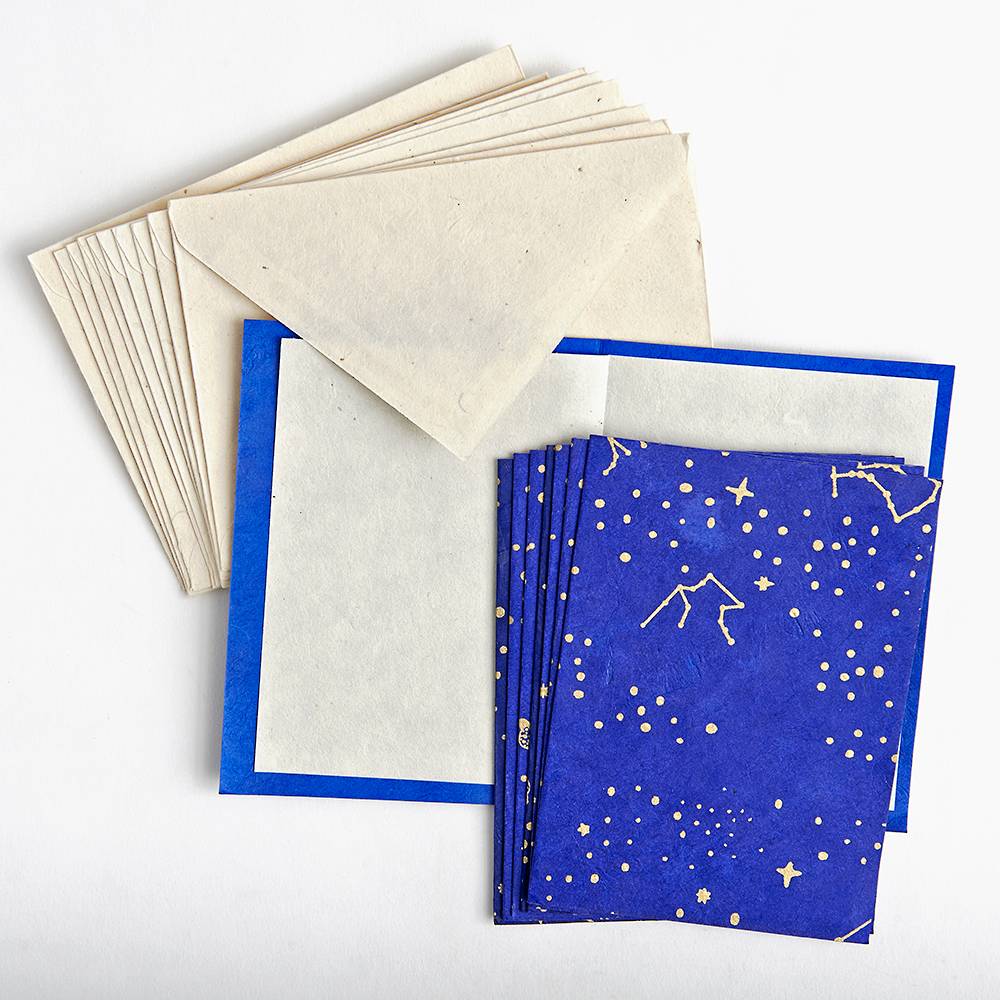 Growing up, my grandma gifted us note cards and stamps at Christmas every year to make sure we wrote our thank yous. I think she was onto something. Opt for this beautiful, ethically made set from Paper Source for that pragmatic person on your list. Made from the lokta plant (a tree-free bush) by women co-operatives in Nepal, this stationery does good while looking good. Plus, that cobalt color is the thing of dreams. Check out also the Wasp and Music print options.
Gift Size: Really big stocking stuffer, or small-ish gift.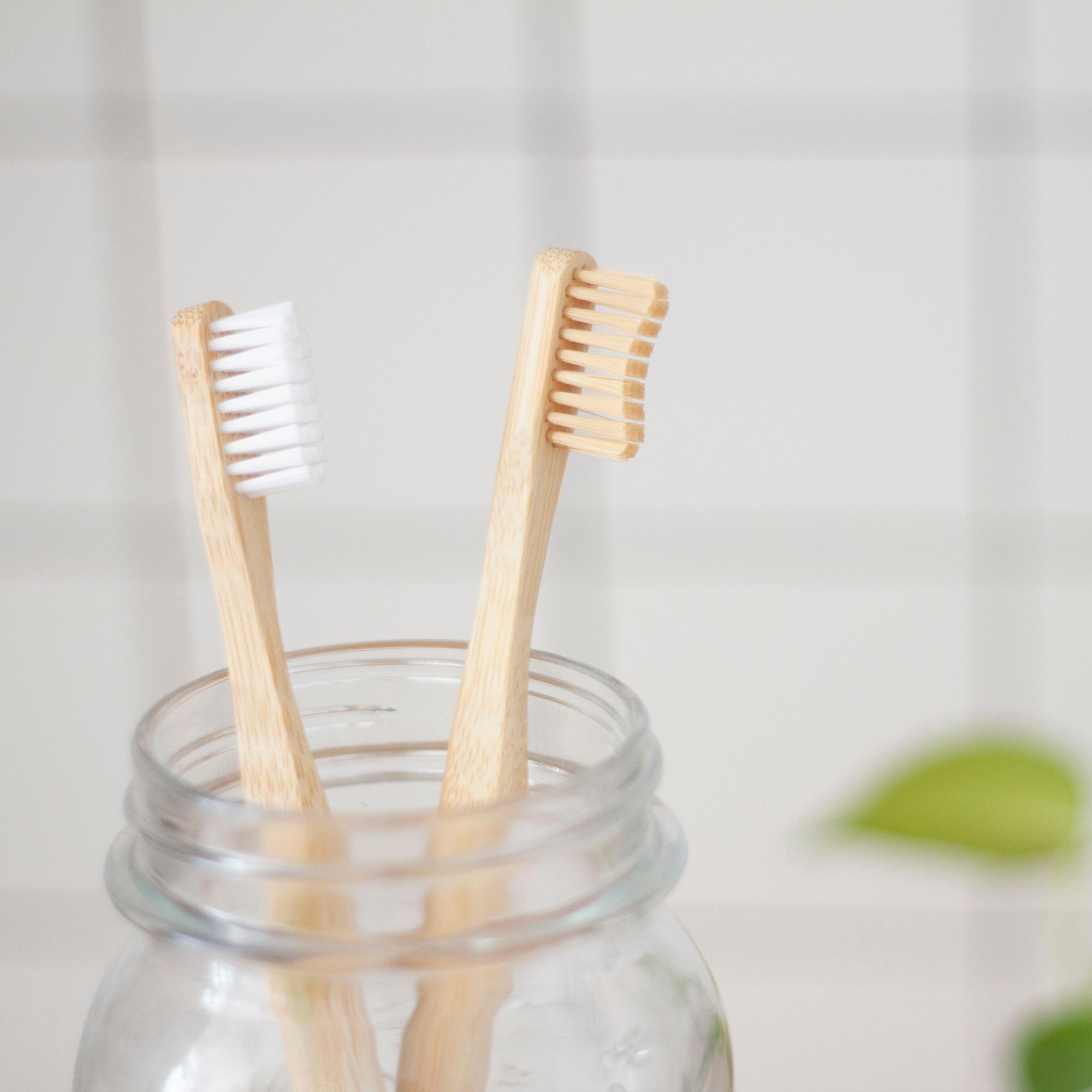 This may be the perfect stocking stuffer: It promotes personal hygiene, is something everyone needs, and it helps to make a dent in our crippling waste problem by replacing an essential plastic item with one that can be recycled. You can also rest easy knowing that these soft bristles are made in the USA from a base of castor bean oil, the bamboo is Certified 100% Organic (by CERES of Germany), and the toothbrush wrapper is commercially compostable, and the box is free of tape and glue. They've thought about all the details!
Gift Size: Stocking Stuffer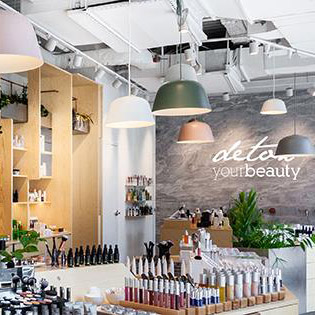 There are a good number of curated "clean beauty" shops these days, but The Detox Market stands out because of its samples program. Go to pretty much any product (be reasonable with what you're trying to sample), and you can add it to your "Samples" bag (there's a little tab along the right-hand window edge that you click to open). For only $10, you get to choose 4 items to sample, and these tend to be pretty generous portions. This sample system makes The Detox Market the perfect shop for crafting a thoughtful-but-open-ended gift. You choose 4 things you think your giftee might like, but add in a gift card so they ultimately get to choose what they get a full size of. I don't want to say it's brilliant, but I'm pretty sure it is.
Gift Size: For a stocking stuffer, gift the baggy of 4 items from the sample kit that the Beauty in your life has been dying to try. For a meatier gift, add a gift card.