Top 5 Clean Personal Care Products of 2017
Oh my, what a year it's been! There's a lot to talk about, but I'm going to keep it simple and share a few products that made my year a little healthier, a little easier, and a little more glamorous. So, without further ado... 
My Favorite Healthy Personal Care Products of 2017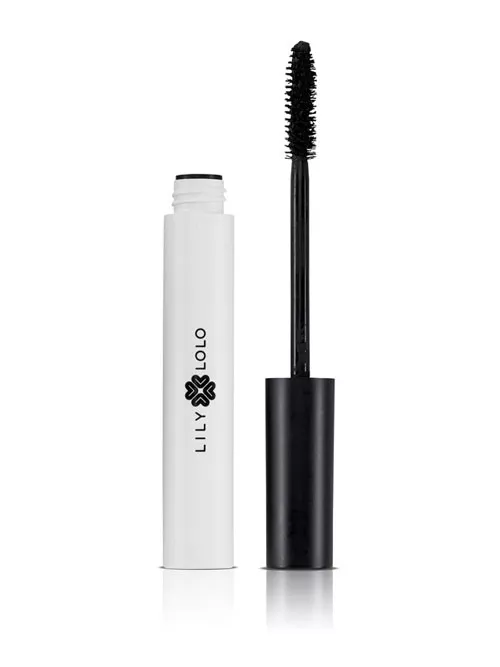 One of the most common questions I get is what my favorite "natural" mascara is. Here it is! Lily Lolo's formula gives volume, length, curl, and depth of pigment without flaking everywhere or smudging  all over my bottom lid (both of which are common problems for other green brands I've tried). It does run out faster than traditional brands, but mascara should be changed frequently for eye health and sanitation, so it's tough to complain about that. Overall, very, very pleased to have found this lovely product!

I'm cheating a bit here because I want to recommend two products. I've had a hard time finding clean hair care that works and doesn't break the bank. To add to that challenge, I have very fine, temperamental hair that needs an extra oomph of moisture that won't weigh my strands down.  Enter the EVOLVh Leave-In Conditioner and Ultimate Styling Lotion. These babies untangle my hair, add shine, manage curls, can be used on wet or dry hair (you know, for those pick-me-up days), and last foreeeeever. I live a pretty fragrance-free lifestyle, so the proprietary "pHytoBlend" of 20 herbs is a little strong, but the scent doesn't linger once it's in your hair.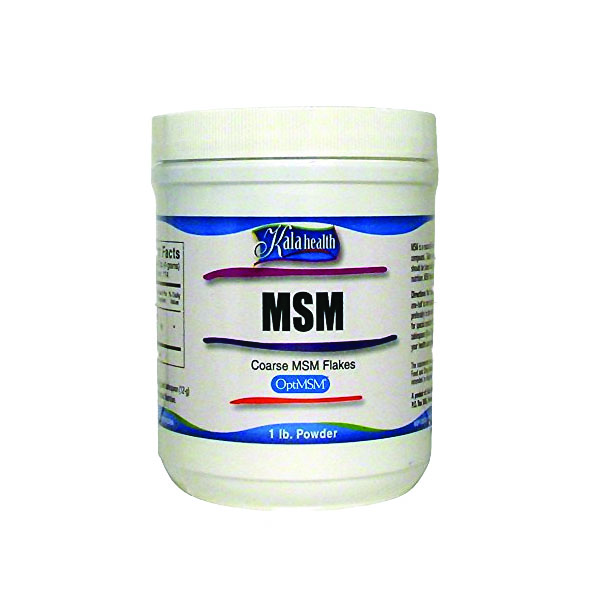 MSM (or Methylsulfonylmethane) is my favorite new skincare discovery. Pregnancy hormones threw my skin into a crazy tailspin, and the topical MSM/Aloe regimen I talk about in my blog post here has really helped to calm my acne the heck down, plump and smooth my skin to lessen scarring, and lighten the hyperpigmentation caused by scarring. It's not a miracle-overnight thing, but I'm definitely a believer.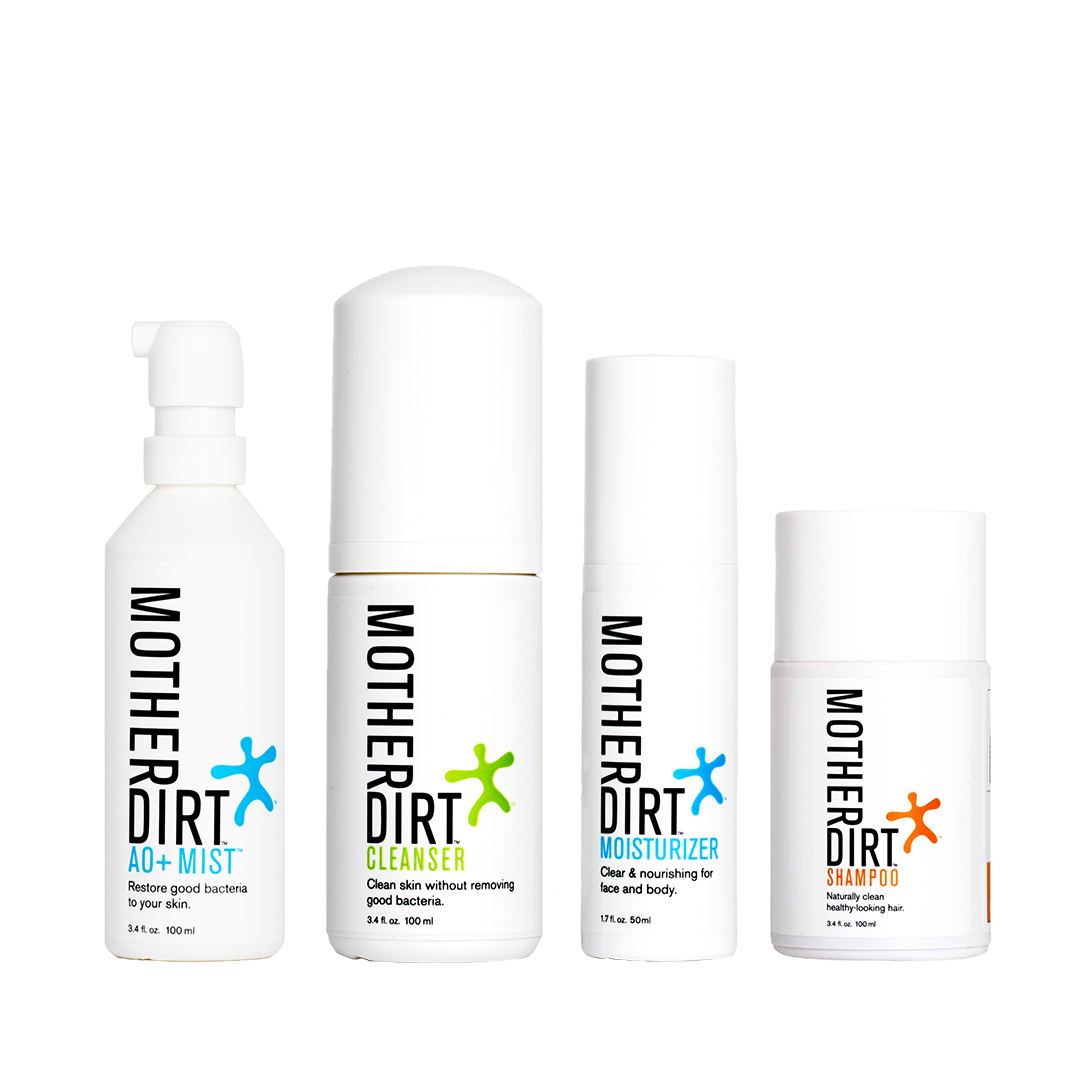 Since we're talking about pregnancy acne, one of the things I discovered is that, with the changing hormones, my skin has become super duper sensitive. All of the products that I had been using suddenly seemed to only make my skin more irritated. And so, I turned to the wisdom I discovered long ago – "less is more" – and found Mother Dirt.
Mother Dirt is probiotics for your skin. We talk about gut health, eat fermented foods, and take probiotics, but then turn around and strip our skin with harsh cleansers and products.  If you try only one product, get on that AO+ Mist. It's a little pricey, but it's fantastic for restoring your skin's natural biome. Remember, not all bacteria is bad, and putting the good guys back on the field can help keep the bad guys (acne-causing bacteria) at bay.
I'm also a proponent of the Face & Body Cleanser and Moisturizing oil (which is super light and not greasy), because they help to maintain the skin biome. If you choose to forego the cleanser (any old oil will do for moisturizer. Check out my oil recommendations here), remember to find a mild cleanser that won't kill the healthy bacteria you just added. Honestly, I'm not a huge fan of the shampoo (I find it to be too drying on my hair), but because I did buy it in the bundle, I use it as a body wash and shaving cream. Maybe that makes some recoil in horror, but it works for me.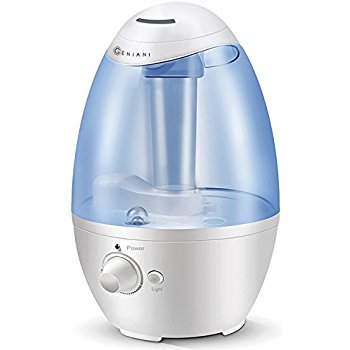 This is a bit of a stretch as far as "clean personal care" goes, but I'm squeezing it in here because it helps keep the skin moisturized, and aids in general wellness. As we all know, skin is our biggest organ, which means there is lots of surface area from which to lose moisture. During winter months – especially when heaters are running – that dry winter air can really wreak havoc on skin (I don't know about you, but I definitely have lizard hands this time of year). Running a humidifier at night can help keep skin moisturized, and ease discomfort caused by dry patches, chapped lips, bloodshot eyes, and even skin conditions like eczema.
But, wait! There's more. I originally got this humidifier to help with (surprise!) pregnancy-related nose bleeds (turns out dry air isn't good for those), and discovered a whole host of other benefits, including that humidifying the air also: hinders the spread of airborne viruses (who knew??)1, prevents snoring, may make you feel warmer (and save money on heating bills!), prevents static, and may ease allergy symptoms. Plus, it may also come in handy in keeping our new baby comfy, healthy, and happy.
Shopping Tip: We chose the Geniani Humidifier and have been very happy with it so far.
What were your favorite wellness products of 2017?